Registrations have closed.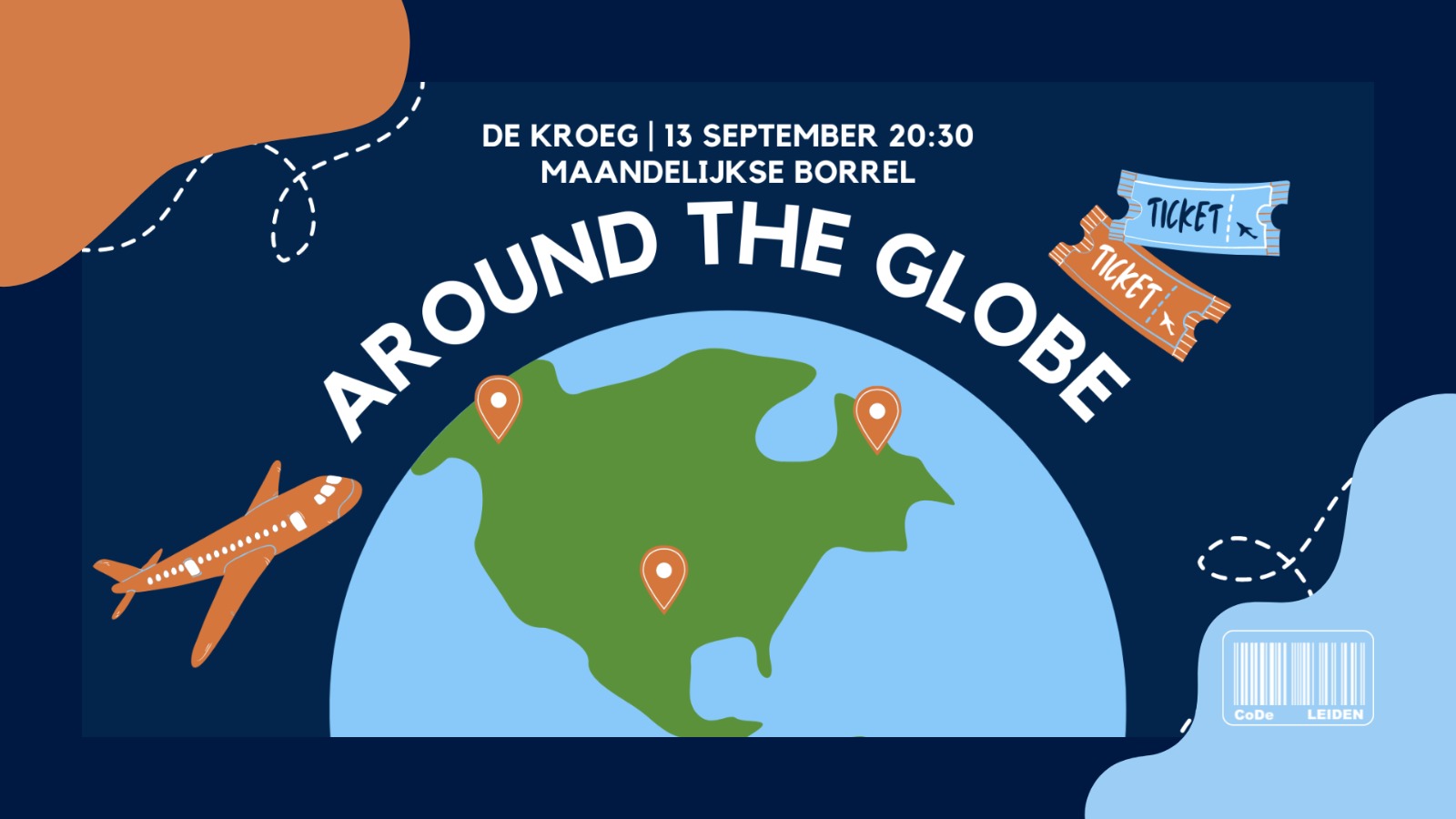 Maandelijkse Borrel: Around the Globe
41
41 people viewed this event.
Hoi lieve (nieuwe) CoDe-leden!
Het is alweer bijna tijd voor de allereerste maandelijkse borrel!
Deze zal plaatsvinden op 13 september en jullie zijn allen welkom vanaf 20:30! Aanmelden is niet nodig.
Deze borrel zal in het thema staan van jullie vakantie: AROUND THE GLOBE. Ook krijgen jullie hier de Almanak! We zijn nu al benieuwd naar de spectaculaire vakantieverhalen, of je nu in Nederland het feestleven onveilig hebt gemaakt of dat je een spannende safari in Zuid-Afrika hebt beleefd. We hopen jullie in grote getale te ontvangen bij De Kroeg in Leiden. Wij hebben er veel zin in!
Tot snel!
Liefs,
Het Twintigste F.T. Bestuur